Coronavirus Business Precautions
Oregon Governor Kate Brown announced that starting Tuesday, March 17th businesses must minimize interpersonal contact.  We will temporarily suspend making appointments to get signed up with our company.  We ask that for the next four weeks if you would like to register please send your resume or work history and a brief description of what type of work you are looking for; i.e. long term, short term, evenings, weekends, temporary to permanent, etc., through our webpage and we will be in contact through email, phone or text.
Thank you from all of us at McLellan Temporaries.
---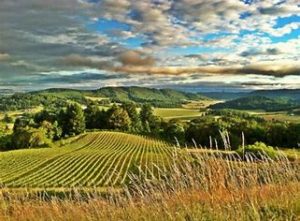 Are you an employer looking for temporary help in your office, or general labor for an industrial or construction project? McLellan Temporaries can help.
Are you looking for a temporary job in the Corvallis or Albany area? We can help.
A locally owned temporary employment agency, McLellan Temporaries has been serving Corvallis, Albany, Philomath and Lebanon since 1988. Our staff has more than 50 years of combined experience finding solutions for business owners and skilled workers in the mid-Willamette Valley. We work with a variety of businesses large and small, providing quality temporary help for long- and short-term assignments. We can also help employers recruit for open permanent jobs.