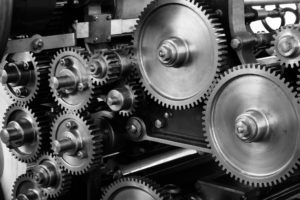 McLellan Temporaries has been serving businesses in Corvallis, Albany, Philomath and Lebanon, Oregon, since 1988. We are a locally owned and operated establishment with a single office in Corvallis. We specialize in quality temporary help with short and long-term assignments. We are the acting employer of every employee we send to you, and because of that, we take responsibility for withholding taxes, workers' compensation, unemployment insurance, and Social Security. We also cover all our employees for $1 million general liability. You can be confident that an employee from McLellan can solve your immediate staffing needs!
We also offer a convenient temporary to permanent conversion plan. If you request our help in finding a permanent staff, you may transfer that staff to your payroll after 30 working days. If you choose to "try out" a temporary employee and then decide to transfer that employee to your payroll, that employee must be on our payroll for an additional 30 working days from the date you let us know that you want them permanently.
McLellan's Obligations As An Employer
We pay our employees weekly; We bill our employers weekly
Our terms are net 10.
All of the payroll aspects are handled through us. Weekly payroll, payroll taxes, any pay garnishments, workers compensation insurance and W-2s at year end. Our employees have vacation pay, holiday pay and sick leave pay.
The payroll processing is handled in-house and our employees are paid the same week they work. We run payroll on Friday and Monday.
We will run background checks and pre-employment screenings upon request. Our employees are covered by a general liability insurance policy.
We Offer Benefits To Our Temporaries
Vacation pay accumulates at a rate of 4% of wages and is payable after 500 hours within a 12-month period.
Temporary employees are paid for legal holidays after working 1000 hours in a 12-month period. An employee must work the day before and the day after the holiday. The following holidays are observed by McLellan Temporaries, Inc.: New Year's Day, Memorial Day, Independence Day, Labor Day, Thanksgiving Day, and Christmas.
The Information We Need From You
Description of the job you need filled
Start date
Pay rate
Number of temporary employees needed
Duration of job
Also, we supply a two-part time sheet to all temporaries. It is their responsibility to accurately and completely fill in all their work hours. They submit their completed time sheet to you for your signature. You keep the white copy. The sheet must be signed and verified before the employee is paid.
We've supplied temps for municipalities, county governments, school districts, manufacturing concerns, small contractors, business offices, agricultural operations, tree and landscaping services, non-profit organizations, property managers.