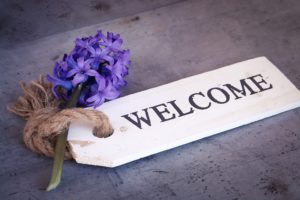 We ask potential employees to call the office 541-754-9616 to make an appointment to come in for an interview and fill out an application. We schedule interviews on Tuesdays, Wednesdays and Thursdays. The office is open Monday – Friday 8-5.
Important Employee Information
Be on time!
Call us immediately if you can't report to a job.
Report any workplace emergencies to us immediately
Accurately complete your time sheet including supervisor's signature.
Call in weekly to let us know your availability.
Paychecks
The pay period starts on Monday and ends on Sunday.
Paychecks are issued Friday and Monday
Processing payroll is done in-house, the same week you work, no delay
Vacation Pay
Vacation pay accumulates at a rate of 4% of wages and is payable after you have been with us for a total of 500 hours in a 12-month period.
Holiday Pay
You are eligible for holiday pay if you have worked 1000 hours in a 12-month period, and are scheduled to work before and after the holiday. We observe the following holidays: New Year's Day, Memorial Day, Independence Day, Labor Day, Thanksgiving Day and Christmas.
Sick Leave
We follow Oregon's mandated rules for sick leave pay.